Leominster Choral Society
Founded 1902 Life President Vernon Thurgood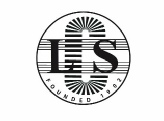 Hereford Journal,
Wednesday November 20th 2013
Choir's powerful performance
The Leominster Choral Society, under conductor James Atherton, performed two popular Requiems in its concert at the Priory Church, Leominster on Saturday November 2nd.
The choir was joined by soprano Gemma King, organist Jonathan Hope, Harpist Bronwen Wilkins, cellist David Hatcher, flautist Jane Nelson and oboist David Powell in a performance of John Rutter's Requiem.
In the more dynamic passages of this work, the choir showed its power and firmness with Gemma King using her fine, pure voice to great effect in the Pie Jesu and concluding with Lux Aeterna.
There was a fine contribution from the instrumentalists, particularly from David Hatcher in the difficult cello part.
The second half of the concert featured Faure's Requiem for which the choir showed a fine understanding. Baritone Edward Seymour joined the choir to display a rich powerful voice in the Offertory and Libera Me, whilst Gemma King returned to give the audience a fine voiced Pie Jesu.
A review of the Vivaldi concert
performed on Saturday 24th May 2014
There was I, enjoying a few peaceful moments in Eternity, when up comes Johann Sebastian (Bach), "How does it feel to have your music almost completely forgotten, apart from those concerti I transcribed for you?" He never fails to remind me of that and forgets that it was/is mainly due to Felix (Mendelssohn) that his music made a comeback.
I was rescued by the intervention of George Frederic (Handel) who told me that some of my pieces were still being performed for pleasure and based on his successes with English choirs, (he is still harping on about the popularity of his Hallelujah Chorus, first performed only two years after I passed over), I should really go to hear a performance of some of my sacred works in England. He recommended The Leominster Choral Society. After consulting St Christopher, (Patron Saint of travellers) I arrived, by your reckoning, on 24 May 2014. I stood at the back, seeing but unseen, any chill from my Ghostly presence unnoticed in a damp English spring evening.
I first noticed that the choir, both men and women, brought a certain maturity to the proceedings compared with the girls school where I taught. The tone reflected more of what I intended than I achieved with just girls. The lighting had changed in the 300 years but its flickering reminded me of performances by candlelight. For English people, their diction in a foreign tongue was better than expected. The orchestra was little changed from my day but the weather in murky Albion gave problems to tone and timbre that would not have been heard in my sunny Venice. But the audience was most appreciative of their taste of my genius and I was able to report back to Bach that my music was most definitely not forgotten and the English, of all people, enjoyed performing it and performed it well.
Antonio Vivaldi (as reported to Alun Price in a dream)
Handel's Messiah - Saturday 15th November 2014 - the audience reaction
"It was a fantastic concert. The Priory was still buzzing with it this morning. One lady, in her 70's had never heard it and said she was glad she had waited all this time because she got the chance to hear it done so well by Leominster Choral last night."
"Wow! What a great Messiah last night. It was wonderful. So uplifting. A great performance all round. We loved it."
" The Hallelujah Chorus, and 'Worthy is the Lamb' were stunning!"
"Just to let you know how much I enjoyed the Messiah concert on Saturday 17th. The choir were very impressive and the soloists and orchestra were excellent - a memorable performance all round."
"…thank you and everyone who contributed to such a memorable concert. Splendid soloists, especially Elizabeth Drury and James Armitage; choir whose talent was visibly extracted by the enthusiastic and genial conductor and of course the Marches Baroque who accompanied the whole performance so well."
A review of the Handel's Messiah concert performed on 15th November 2014
'A performance that was a pleasure to hear and to see. The soloists' singing was expressive and melodious, building up the narrative with clear diction and with plenty of contrasting feelings. The choruses were done with a sense of rhythmic vitality, and each section added their contribution to a most satisfying body of sound. The role of the Baroque Music group was central to the performance, and they played a full supporting role, and were able to maintain the sense of momentum throughout. Their individual contribution, the Pastoral Symphony, was a treat to hear, and you got a sense of the inspiration it may have given Beethoven. The 2 majestic choruses, the Hallelujah and the Amen, required keen concentration from all performers, and we were treated to some outstanding musicianship from singers, instrumentalists, and from the individual trumpeters and timpanist. The conductor deserves praise for the amount of attention to detail he sought, and consequently the sense of musical teamwork and enjoyment was clearly conveyed to the audience.'
Richard Stroud
A review of the Carmina Burana concert
performed on 30th May 2015
What a robustly irreverent piece this is! Orff's Carmina Burana demands grasping with shameless medieval fervour, and unembarrassed lust, just the way Leominster Choral Society dealt with it.
Whether their pronunciation was accurate who knows, but words were spat out with conviction, chasing the rhythms and riding the tonal changes all the way. Well done. True there were moments when eyes could have been better fixed on the conductor James Atherton, but they were transitory. Atherton's conducting was crisp and clear rather than demonstrative but showed just how well he had rehearsed the choir.
The soloists were exemplary, Alexander Jones the baritone, and soprano Iris Korfker, who was a last minute replacement and had travelled up from Kent for the occasion. Both made the Priory ring. Alexander accommodated with ease the enormous range demanded of him, his humour colouring a consistently full-bodied tone. Iris was breathtaking, voice soaring exquisitely before dropping to a barely audible whisper. Her performance played gorgeously on this building's magnificent acoustic.
The pianists, Ben Cooper and Steven Kings, were meticulous and probably the unrecognised heroes of the performance, battling with the loss of tuning experienced by one of the pianos. The percussion added that sparkle of magic which brought the whole to life with vigour and an unmitigated enthusiasm.
All together this was a joyful and exhilarating performance of which the Choral Society can be justly proud.
Paul Scott
A review of the Carmina Burana concert
performed on 30th May 2015
The only part of this work with which I was familiar was O Fortuna, as I had danced to it in the 1980s, so I was intrigued to hear the rest of Carl Orff's most famous piece.
It was a far cry from Messiah which I had so much enjoyed in the Priory last year. However, from the well modulated opening it was obvious that thecombination of 2 pianos, percussion and chorus was going to work well under the expert baton of James Atherton.
The precision and dynamics of this rendition was exciting and breathed vitality.
How good it was to have a piece where the men's chorus had more prominence than usual, with a special chance to shine in the Taverna section. I was also impressed by the ability of the sopranos to achieve very high opening notes - not an easy thing to do!
The blend of the chorus was pleasing, and the young, talented percussionists and two pianists synchronised brilliantly to capture the mood of the work.
Alexander Jones displayed an amazing vocal range, and special credit mustbe given to Iris Korfker who stood in at the last minute and who enchanted us especially in the lyrical 'In truitina'.
Choosing this piece for the Leominster Festival was a brave move. Bravo to you all!
Margaret Walker
The winning review of the Carmina Burana concert
performed on 30th May 2015
In modern parlance the word gobsmacked may seem appropriate but I shall attempt to use the English language a little more properly.
We went to see the Carmina Burana at the Priory in Leominster at the end of May, marking the beginning of the Leominster Festival. I went with a companion, Mr Roger Woolley, a local music teacher who being an old hand at this sort of thing suggested we sat down in the Bishop's chairs not far from the entrance at the back of the splendidly laid out auditorium. He explained that most of the concert goers wrongly assumed they were reserved. Comfortable we were but the view of the stage perhaps not perfect. More of that later.
We settled down to be pleasantly entertained by the Leominster Choral Society who, Roger assured me, has a good reputation under James Atherton the musical director. It was my first time seeing them but looked forward to a good performance, all be it with only two soloists, two pianos and six percussionists as opposed to four soloists, a full orchestra and choir. Well that was what I was treated to the last time I went to a performance of this piece.
I had a quick look at the program while the Priory filled to bursting, late comers being shepherded into the Norman Chancel where the view was worse than ours but no more room was available. The soprano Iris Korfker was a stand in for the advertised Elizabeth Drury, who was ill.
A small town choir, a handfull of musicians and a stand in soloist. A provincial concert then. Please don't shout those of you that know. I didn't!
So it was time for James Atherton to bring on the musicians. They trooped past us so proudly and I recognised one or two. I didn't know they sang – how nice for them I thought.
The choir started - on time, in tune and singing pianissimo. A pleasing start. We settled back gently enjoying the sound.
Then I was totally overwhelmed. The choir rose to a crescendo as the percussionists were brought in expertly. From that moment I was sat bolt upright concentrating on every nuance of sound from all of the performers.
Now those of you that know could have told me that Carl Orff wrote this arrangement for choir and soloists with two pianos and six percussionists. I didn't! While I write this I am listening to a recording of a performance with full orchestra etc. and it is pleasantly enjoyable but certainly not as exciting as the performance I witnessed that night.
But let's get the balance right here. The tenor solo I'm just listening to on the record is superb where the baritone Alex Jones sounded stretched. (I'm an Alex too so entitled to refer to him as Alex where-as you might not be.) But what a demanding role and he executed it admirably so not a criticism but balance in a review as required.
I suspect all the percussionists know the piece inside out and made it an easier task for James Atherton to conduct the work. The pianists also. They accompanied magnificently and between them did as good a job of the full orchestra I'm currently listening to. In fact, a more dramatic effect. Carl Orff knew what he was doing with this arrangement.
All of a sudden we were into part three. A beautiful soprano solo was coming up and I strained to spot the soloist. To my dismay she was behind a pillar, totally obscured. I hadn't noticed on her previous solos so absorbing the whole performance was. Then I heard Iris Korfker sing.
My ears, trying to locate the sound, directed my vision up to the rafters, from whence it came. I was looking for an angel singing down to us.
Roger wanting the comfy seats denied me the chance to see Iris singing, being directly behind the pillar but her voice was bouncing off the rafters and was so totally enchanting it made up for my disappointment. An angel would have been good though.
All too soon the choir was singing the O Fortuna again, and brilliantly. They were obviously enjoying themselves like a truly professional outfit. All that hard work for a single performance.
Suddenly we were all applauding enough to rock the poor old Priory on its foundations as James Atherton beckoned the performers to their feet in strict ritualistic tradition. The last time I witnessed that sort of conclusion was in the Royal Festival Hall. And this was as worthy a performance. I loved it.
The idea of staying behind and talking to the performers afterwards was a daunting prospect after experiencing such emotion so I quietly slipped off to the Grapevaults for a pint and waited for Roger to catch me up. He asked me what I thought. By then I was able to express to him that I had been completely gobsmacked.
Alex Hayday
The winning review of Haydn's Creation concert performed on 28th May 2016
How appropriate that on a lovely May evening in the heart of Herefordshire (surely God's own county!) bedecked in may and apple blossom, an appreciative audience in Leominster Priory was treated to a spirited performance of "The Creation" by Josef Haydn.
From the first mysterious notes intimating pre-creation chaos until the last chorus in praise of the Creator, this was playing and singing which was assured and confident under the careful direction of James Atherton, and the first entry of the choir, all eyes on the conductor, was particularly dramatic and impressive.
What a pity that for much of the rest of the performance that eye-contact was lost with the inevitable effect on clear diction which results from heads in scores. However, no-one could doubt that this is a choir which works hard and loves to sing, projecting a very real sense of commitment and enjoyment to the audience. The choruses "The Heavens Are Telling" and "Completed Is The Glorious Work" deserve special mention, demonstrating a freshness of tone which admirably suited some of Haydn's most celebratory music.
Baritone Alexander Jones was suitably magisterial as the voice of God but it was unfortunate that Tenor Peter Harris's sensitive singing was sometimes over shadowed by the orchestral continuo. Hannah Grove's fluid voice made the most of the soaring soprano arias, though her intonation was not always secure. However, the ensemble arias were well-balanced and beautifully sung.
This was a most enjoyable concert and a drive back to our holiday cottage through a landscape very much "with verdure clad" reinforced the joy of this great work.
Barbara Searle