Leominster Choral Society
Founded 1902 Life President Vernon Thurgood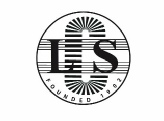 Our next Concerts and Workshops
Saturday 2nd June 2018
An Evening of English Music
7.00 pm in Leominster Priory
Tickets will be available from mid May from
Fletcher's newsagents, Broad Street, Leominster
Leominster Tourist office, Corn Square, Leominster
and on line from: www.ticketsource.co.uk/leominster-choral-society
Saturday 28th April 2018
A 'Come and Sing' day workshop
10.00 am - 4.00 pm at Leominster Priory
The day will be based on Haydn's 'The Creation' and will be suitable for singers of all abilities, providing a 'taster' for those with no choral singing experience - and a chance to polish skills and enjoy this cheerful work for those who might already be members of a choir.
It will be led by James Atherton who brings a wealth of experience to this task and who will also take the tenor solo part in some sections of the work. Our organist will be Hilary Norris who likewise brings considerable skills and wide experience to bear.
Outline timings and arrangements.
9.30 am. Assemble. Collect music.
10.00 am -12.30 pm. Two singing sessions, separated mid morning by a coffee break.
12.30 pm - 1.30 pm. Lunch break.
Participants are invited to bring their own packed lunches or enjoy a pre-ordered packed lunch provided by a local caterer. Leominster offers a wide range of eating places within walking distance of the Priory and a list of these will be made available.
1.30 pm -2.30 pm. Third singing session.
2.30 pm - 3.00 pm. Tea break.
3.00 pm - 4.00 pm. "Performance".
Family and friends are invited to come and listen to what we have learnt.
Further details are on the Booking Form which can be downloaded here.
Wednesday 20th December 2017
At 7.00 pm in Leominster Priory
Our ever popular
Carols by Candlelight
Including Vaughan Williams' 'Fantasia on Christmas Carols'
Soloist: Jonathan Brown
Organist: Hilary Norris