Leominster Choral Society
Founded 1902 Life President Vernon Thurgood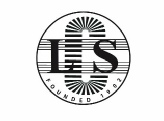 Friends of Leominster Choral Society
Help us to Make Music
This is a relatively new venture started at the concert on 25th May 2013.
Our Choral Society has been part of the Leominster community for well over a century - part of the great British tradition of amateur music making. Although we are very much a choir of keen amateurs, we employ a professional music director and rehearsal accompanist, as well as orchestras, soloists and other musicians to support our concerts. We also rent our rehearsal room in the Baptist church, and, of course, the Priory for our concerts.
We would be delighted if you could give us your support and encouragement by becoming one of our Friends.
Details of the benefits of becoming a Friend, contact details of the Friends coordinator, and an application form are here.
We are grateful for the continuing support of our Friends: