Leominster Choral Society
Founded 1902 Life President Vernon Thurgood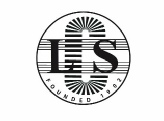 Currently the choir numbers 80 singers, (28 sopranos, 22 altos, 12 tenors, and 18 basses). As we are a non-auditioned choir, potential members are invited to take part in a couple of rehearsals to see if the choir suits and they would like to become a member.
Our age group is typical of a lot of similar societies, but we offer experience to encourage younger singers to join us.
The Society has always been open-minded in its choice of repertoire. Although the majority of this has been mainstream and traditional (for example Bach's St Matthew Passion, Haydn's Creation, Elgar's Dream of Gerontius and Vaughan Williams' Sea Symphony have been sung as the main works at summer concerts) we have always been ready to explore works by such as Britten, Kodaly, Syzmanowski, Puccini, Poulenc and Verdi - also more modern works by such as Rutter, Walton, Karl Jenkins and Adrian Lucas.
We usually perform three concerts a year, in summer, in autumn and at Christmas.
Summer Concerts
Traditionally our summer concert has been a work requiring a full orchestra, and a professional orchestra has usually been employed. However, mindful of the current financial situation, we are widening our horizons and performing works that can be performed acceptably with organ accompaniment and most recently, piano and harmonium.
Autumn Concerts
At our autumn concerts we have ranged widely, from Fauré to Gilbert and Sullivan and from opera choruses to Vaughan Williams' Five Mystical Songs. Good interesting music with a modicum of challenge is what is enjoyed by our members.
As a matter of course we have always used professional soloists.
Rehearsals are held on Tuesday evenings from 7.30pm to 9.30pm in the Baptist Church in Etnam Street. A short coffee break allows for social interaction, notices and a breather. We pride ourselves on being a friendly and welcoming choir whose members enjoy each other's company - this does not mean that we don't take our music seriously; so, it is expected that members will practise at home between rehearsals.
Most concerts are performed in the majestic surroundings of the Priory Church, Leominster, which has excellent acoustics together with a notable organ.
Carols by Candlelight
Our well attended and supported Carols by Candlelight marks for many the beginning of the Christmas celebrations. Carols and other pieces of Christmas music performed by the choir are interspersed with readings, sometimes humorous,and favourite carols in which the audience enthusiastically joins in with the choir.